SOMEONE WHO FIGHTS FOR IT - AN INTERVIEW WITH LINDSEY STEVENSON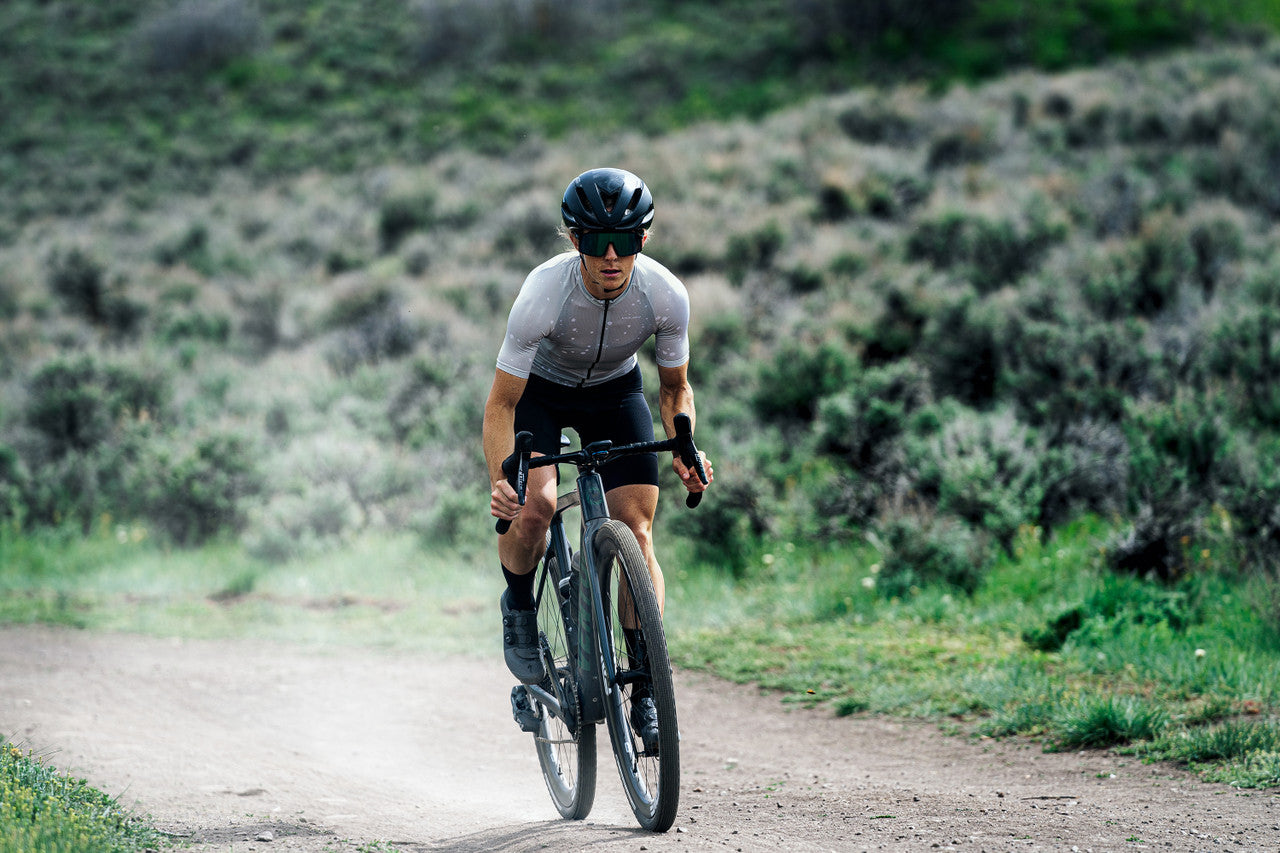 Lindsey Stevenson is a mother, wife, and professional gravel cyclist living in Salt Lake City, Utah.
While riding, exploring and shooting in Montana, The Coyote Collective set time aside to discuss motherhood, competitive cycling and how Lindsey strikes a balance between the two.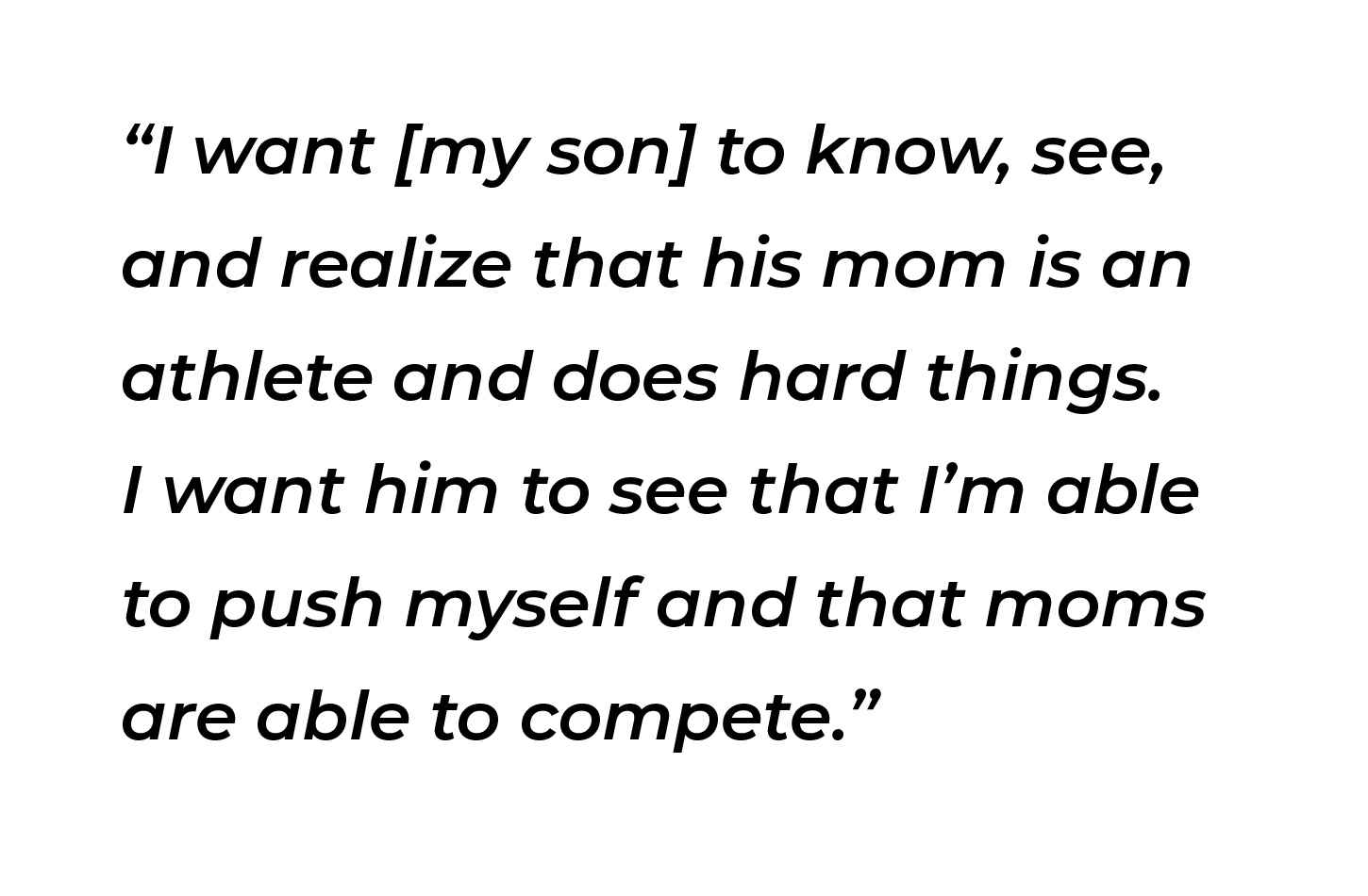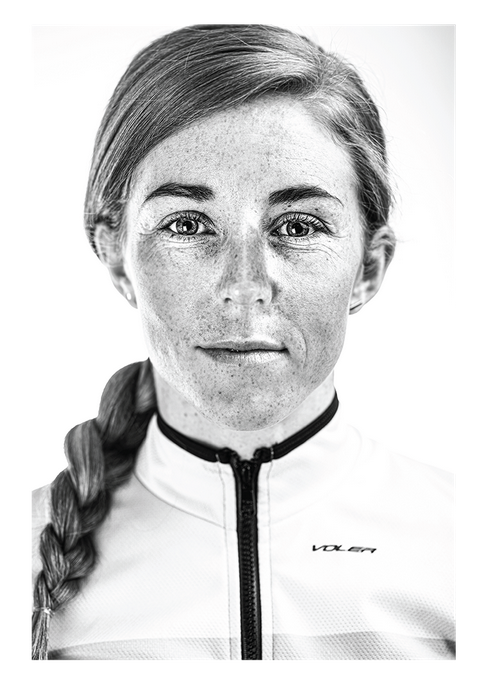 Connor Koch: Lindsey, welcome to Montana. So lovely to host you here and spend some time during your race season. How did you find your way into bikes?
Lindsey Stevenson: Hi, yes, I am loving Montana! Sort of a new frontier for me, and another thing for which to thank bikes. I was never very good at ball sports growing up, so I think I kind of just followed my older sister. She ran cross country in high school, so I started running track and then made the jump to the trails. That was kind of when I learned to push my body, to get comfortable with being uncomfortable. I was a little bit of a late bloomer, but when I did finally develop physically, I got a lot of overuse injuries quite quickly from running.
My junior year in high school, I couldn't run, and my parents bought me this janky little road bike. It was just totally foreign, but that's really what made me fall in love with it. I just rode for fun. I had no intention of racing or competing on a bike. I rode with friends, rode to school, rode to explore; it was like an adventure device.
CK: That's a pretty classic story. Running injuries set you back, you turn to the bike for movement and low impact, and before you know it you're in love.
LS: Absolutely, but it actually took me quite a bit longer as there was a serious detour when I left high school. I started at the University of Colorado in Colorado Springs, and then I switched to UVU in Orem, but I didn't do so well in Utah on my first go around. I dropped out of school for a bit and went to Ecuador to volunteer in some orphanages, and then from there I applied to BYU Hawaii. I had similar issues there, so I was, shall we say, politely dismissed from Hawaii; I was not asked to come back. I had just taken out a student loan, and it was in my bank account, and I was like, I should just go on an adventure, because I was 19 and $5,000 at that time was a lot. You may as well have handed me a million dollars.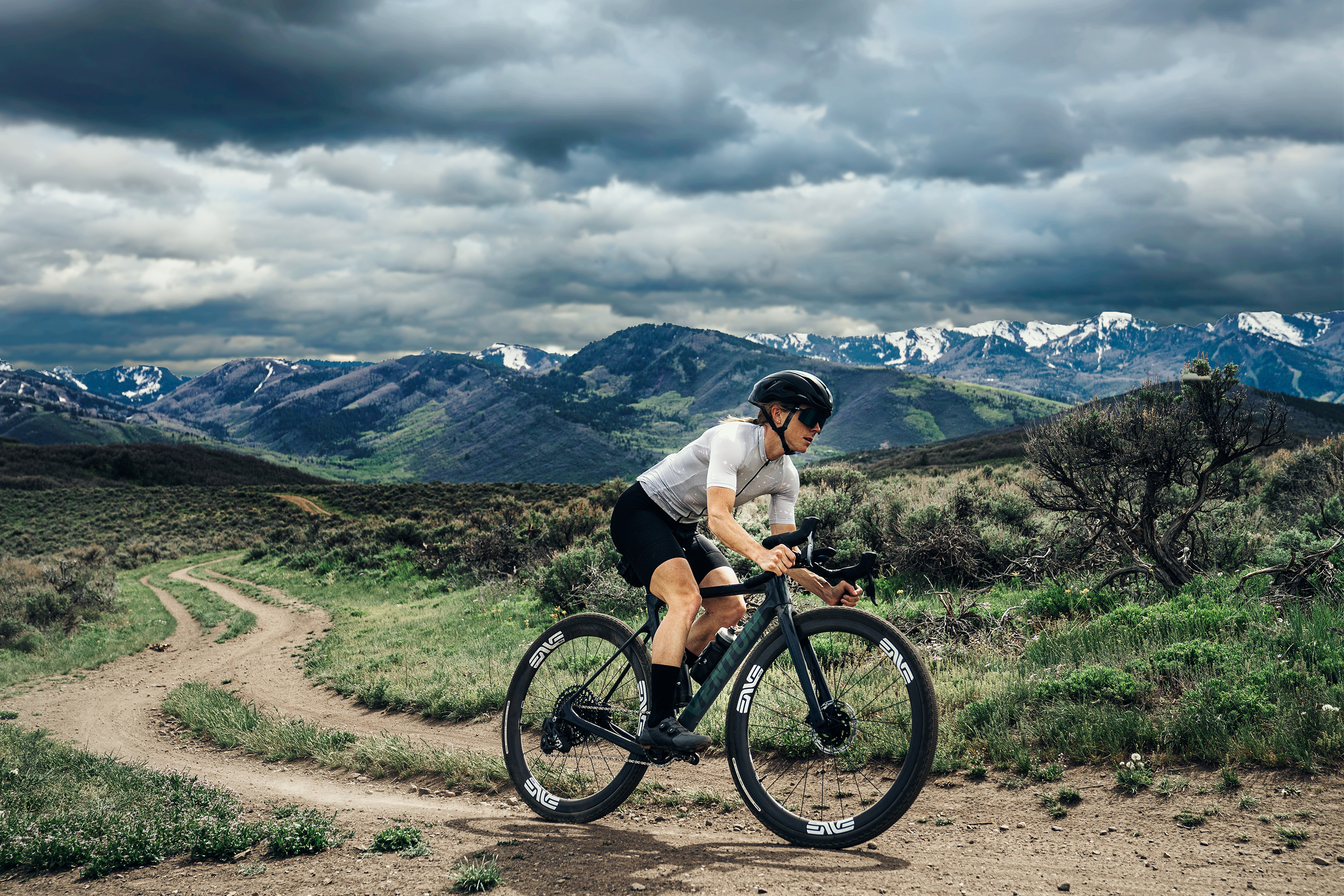 I convinced a friend to drop out of school and join, and we really poorly planned what we wanted to do. We bought a one way ticket to Thailand and spent a few months in SE Asia living the dream, making it up as we went.
After 3 months, we were running low on funds and moved to Australia so we could work. But again, I was 19, very ignorant, got to Australia and learned that you had to have a working visa and we just had a holiday visa.
You can't get a visa once you're in the country. So we went to a more expensive country and couldn't work, and just hitchhiked around with absolutely no clue what we were doing.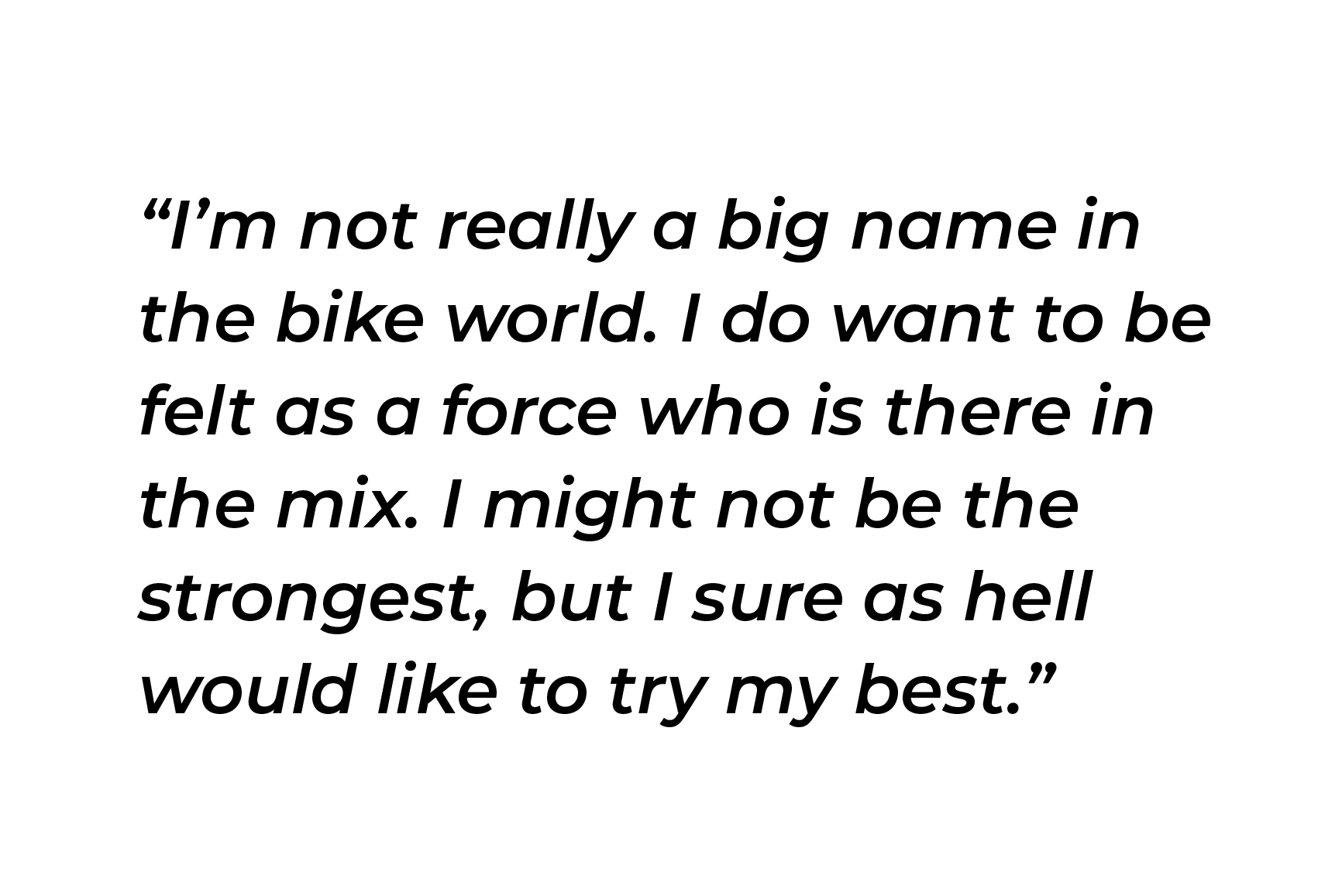 Somehow, we found our rhythm, and I spent the next year living an absolute rollercoaster. I worked at a carnival in Australia, lived in a van in New Zealand, dated a British boy, and got scuba certified in Fiji, Eventually, after I got the adventuring out of my system to some extent, it was time to get back to reality and make something of my life, so I flew home to Colorado and worked as a waitress to pay off my student loans, then finished my degree in Utah and got certified as a massage therapist. Somewhere in the middle of all of this, I met my now husband, Ben, who was super into bikes, and all of a sudden I had come full circle and was riding again. I think I needed that break to realize how much I loved pushing my body.

CK: That's quite the tale. How did you officially step into the bike world after years of dabbling?
LS: When Ben and I started to get serious about training, I bought my first real bike from REI, a black and white Cannondale CAD10. I started riding a lot, joined the Utah State club team, and got my first taste of racing, where I got absolutely crushed. I didn't understand nutrition, hydration, training, or really any of the important elements for success on the bike, but I was totally hooked. Ben and I got married, started getting some coaching from a friend, and before I knew it I was doing LoToJa, a 200-mile road race from Logan to Jackson. What a perspective shift for me! If you had told me I could do 200 miles on a bike when I was growing up in Grand Junction, Colorado, I wouldn't have believed you.
As our lives and motivations on the bike merged, and we both accumulated points on the circuit, we started talking about having a kid. This was totally wild because I was going on my 6th LoToJa, Ben had won the state road race championships, and we were both having such success on the bike, but it was becoming a true obsession. We both knew we wanted a family, but ultimately I got pregnant when I was least expecting it, and we leaned into the new journey together.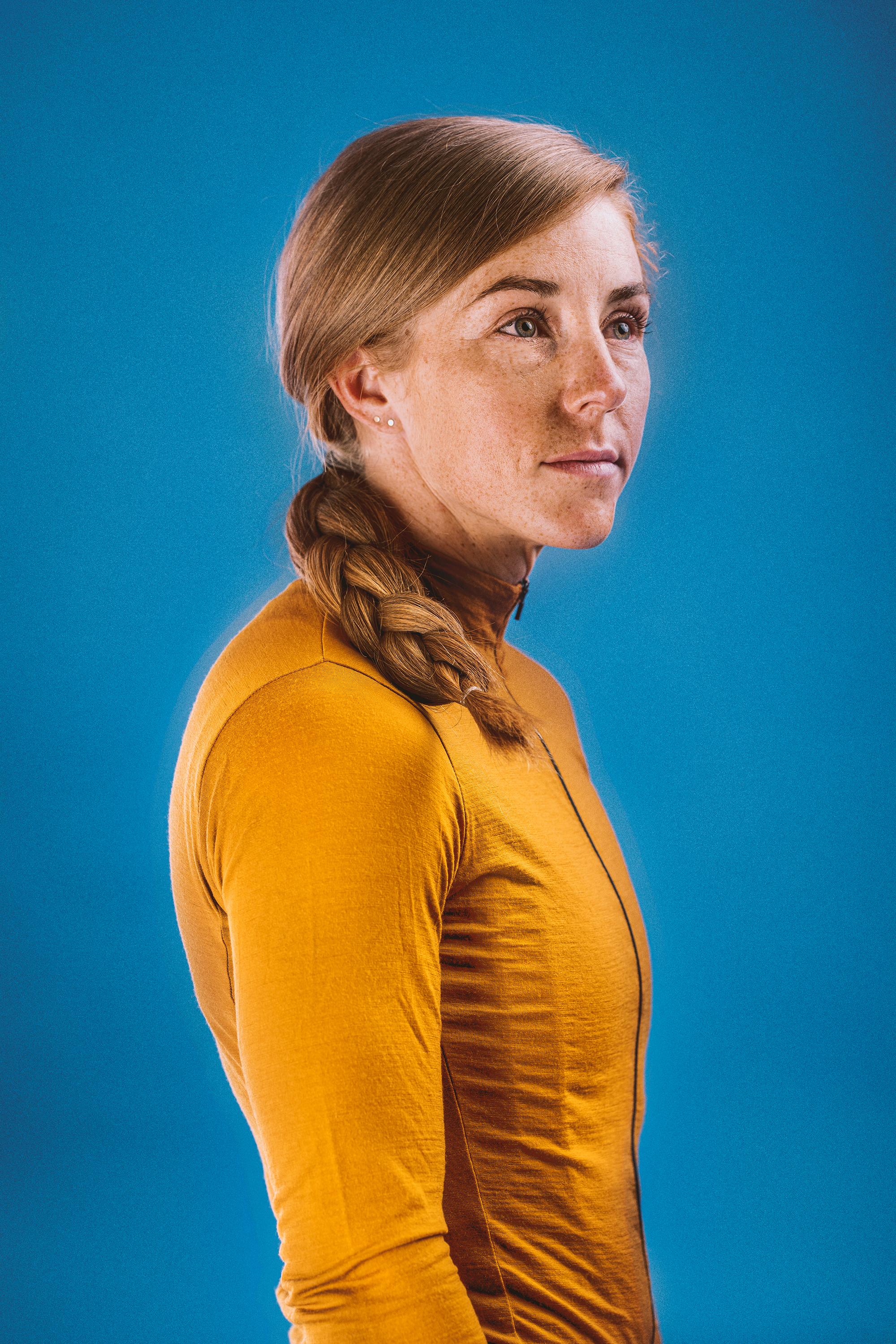 CK: I want to pause you there because I think we far lost the initial question. There's a couple things I want to get into. You talked about getting comfortable being uncomfortable. I think that parlays into your specialty, which is endurance events, specifically endurance gravel. You've placed well at Unbound 200, Crusher in the Tushar, BWR. Those are very deep fields. What draws you to the endurance style events? And I think part of that question is why do you sacrifice all the time for training? It's not just the event itself. It's all the times during the week where you have to train and it takes away from your family and time with your son.
LS: We kind of talked about this the other day. People often talk about it as a balance, like you need balance in your life, but for me it feels more like an almost impossible juggling act. I have lots of things that are important to me and I need to find a way to keep these all in the air. At some point something's gotta give. When Ben and I had our son, Beck, it felt like a lot of people told me that was it for my competitive career, and I just refused to believe that, so I started riding as quickly as I could. I was back on the bike 3 weeks post baby, racing at 6 weeks, and eventually it was too much. I had to dial it back. But like clockwork, as soon as I relaxed my hold on the control, life provided. Ben had recently gotten a gravel bike, and I got one to adventure and take the emphasis off racing while my body recovered. Fast forward a few gravel events, and I was attracting some sponsors and support, and I had totally fallen in love with gravel racing.
I started riding for Abus, and Ben and I managed to arrange training and work around childcare and naptime - this is the juggling, and I promise you I never felt truly balanced.
When I left Abus and went private, Ventum and ENVE stepped in as my primary sponsors, and I was able to finally lean into the dual parts of my life: mother and gravel racer. It kind of hit me a little bit this year. Beck will be like, oh, mom's just going on a bike ride. Like it's starting to feel like he thinks that's all that I do.
Yeah. And there's part of me.I want him to know and see and realize that his mom is an athlete and like a strong athlete and does hard things and that I'm able to push myself and, and that moms were able to compete. There's more and more mom athletes out there, but it's still not super common. A ton of elite men are dads, and there's a lot of elite women with no children, but the mom contingent isn't that big.
CK: You talked about this idea of being a strong athlete, being a role model, showing it can be done, but I want to touch on that beyond bikes, too. What are the important qualities that you're always striving to embody for your son, and how do you bring that to life?
I mean, I'm kind of making it up as I go. I've only been a mom for three years, but I just have to show him what's important to me. I want him to see that Ben and I are a unit, we grow together, we support each other, but we also like to have our own things. Whether it's work, going out with other friends, going on trips, riding our bikes. Ben plays tennis, I like to hike and cook. I struggle a bit with the feminist in me, coming from a conservative background and deconstructing gender roles. When I think of stereotypical things around the house, the woman cooks and cleans, and the dad likes mowing the lawn, and all of that is just not the case in our household. Ben has pristine vacuum lines. I work in the yard a lot. I am also racing at a high level.
At the end of the day, bike racing is super selfish, and I struggle to translate that. I have always been results focused, but this year I have been disappointed in my results, and have had to search outside of that for perspective and gratification. I leave some events feeling super deflated, like what am I doing? But it's bigger than that. Beck comes to my races, and he sees that I am so much more than just his mother.
CK: How do you want people to remember you?
LS: Oh man. I mean, positively I guess, butI'm not really a big name in the bike world. I do want to be felt as a force who is there in the mix. I might not be the strongest, but I sure as hell would like to try my best. Sometimes I get my butt kicked by people who I know I am stronger than, and sometimes I'm that person, the underdog that sometimes scrapes out a win over women 10 levels ahead of me. I'm not gonna give up, I'm not gonna quit. So how do I want them to remember me? As someone who fights for it. Whether I'm fighting for the win or fighting for 10th, I'm coming to the line in a sprint. I guess I'm still a little results driven.