COMMUNITY HIGHLIGHT: Stay Park City Cycling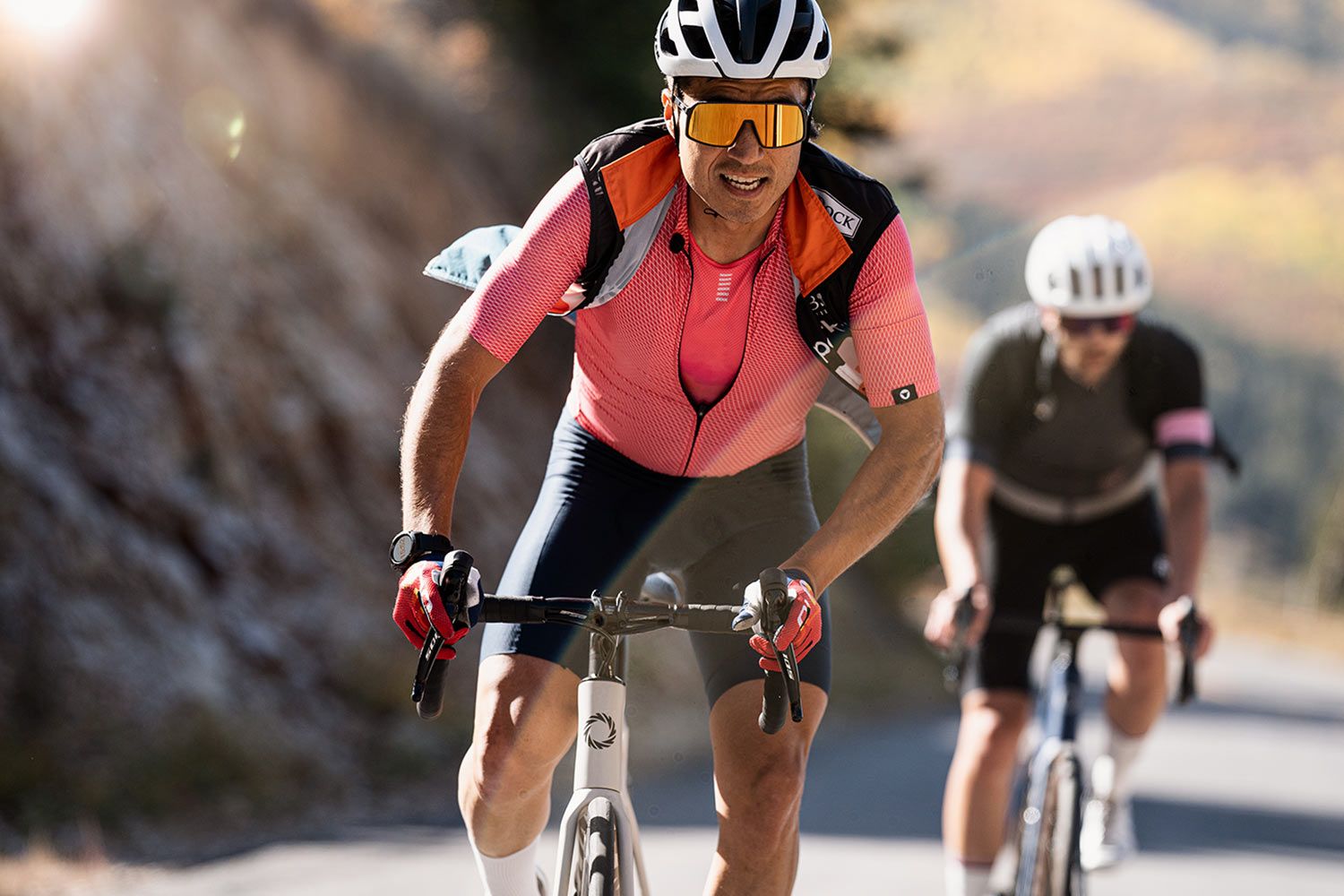 Stay Park City Cycling (SPCC) is an all-inclusive cycling club based out of Park City, UT focusing on road, gravel, and mountain bike riding and racing. All are welcome. SPCC is composed of riders that are casual cyclists, elite amateurs, retired world class professionals, to folks who just enjoy coffee shop rides. The text on the cycling club's webpage says it best:

"Be fit. Be Your Fastest. Have Fun"
Ride leader, avid competitor, and consummate professional – we sat down with John Allison to discuss what stay park city cycling has given the community, and what cycling has given him. 


Ventum:
What does SPCC offer the community?
John:
The Race Team – SPCC's race team mission is to help young racers, support the multitude of group rides that SPCC hosts, and foster an interest in competitive cycling through education and mentorship of club members.
The Cycling Club, overall: I believe that SPCC offers the cycling community a place where every cyclist can feel welcome on our group rides and social events. Our members probably enjoy some of the best benefits from our fantastic sponsors like discounts on everything from fantastic chocolate, training, cycling gear and everything in between. This year, SPCC supported one of the rest stops at the National Ability Centers' Summit Challenge Bike Ride (1st place for best rest stop!) and is supporting a bike drive through the Bike Collective to get bikes and gear to underserved communities. 
Ventum:
What is your role at SPCC? 
John:
I have several different volunteer roles and really enjoy all of them.  In no particular order, I am SPCC's race team coordinator, weekend group ride leader, and probably my favorite (while sometimes a stressful role) is organizing our spring training camp in southern Utah. It's a ton of fun getting a few dozen of us out of the snowy Wasatch Mountains and into the sunny south before the cycling season begins!
Ventum:
What aspect of the sport do you find most appealing?
John:
Freedom…the feeling of freedom is what I like most about cycling, that when you get on a bike it feels like there are endless possibilities about where you can go and how far. The speed is perfect too, walking/running are a bit too slow and being in a car is too fast to take in the scenery – cycling is the perfect speed.
Ventum: 
How did you find SPCC? 
John:
I was doing a number of the group rides in the SLC/PC area looking for a cycling club to ride with and the SPCC group ride was the first one that made me feel really welcome. I still remember Mike "The Mayor" McGurl (SPCC sponsor and board member) buying me a coffee and pastry after my first group ride with them.
Ventum:
How did this past year shape up for you – race wise, cycling personal goals?
John:
It went really well actually! My first goal was just being able to race because of all the COVID cancellations of 2020. I'm a recovering road bike racer so my goals this year were to do a full season of mountain bike racing. I surprised myself with getting a few wins this year and getting on the podium of a really long, hard event like Park City Point 2 Point.
My second goal, which was a personal cycling goal, was to do 1 million feet of climbing in a calendar year (must be outdoors, no e-bikes, and non-virtual – sorry, Zwifters!). As an almost complete non-climber at 5'7 and 154lbs it took me 304 days to complete, but it's done – yay!
Ventum:
What do you have planned for 2022?
John:
When it comes to racing, I'll probably do another full season of mountain bike racing but I'd also like to do a little bit more traveling for races. The BWR race in California looks really awesome and I'd really like to hit some of the more low-key gravel races that seem to be popping up all over the Intermountain West. 
Project manager, engineer, coffee-addict, and avid bike racer –
We sat down with Ian to discuss how he found the sport, SPCC and more.

Ventum:
How did you find SPCC?
Ian:
I found SPCC while during a small charity group ride in Park City during the Tour of Utah and started chatting with a younger club member. The following season I went to there first Sunday group ride of the season and felt really welcomed during and after the ride by every club member I met that day. 
Ventum:
How long have you been a cyclist? What aspect of the sport do you find most appealing?
Ian:
I've been a cyclist for 4 years now, I got into cycling at 26, after moving to Salt Lake City from the east coast. The aspects I find most appealing are the cycling community's support of riders of all levels, the ability to push your limits during training and races, and the physical and mental health benefits.
Ventum:
How did this past year shape up for you – race wise, cycling personal goals? 
Ian:
This year went really well, which didn't come without it's highs and lows. My race season consisted of all gravel races, with my two big focuses being Steamboat Grvl and Crushar in the Tushar, both of which I exceeded my performance and personal goals, and were a blast! I also raced Fistful of Dirt, BWR Cedar City, and Paris-Roubear, maybe next year I'll add the Wasatch All-Road to the calendar. Unfortunately The Mid South gravel race was canclled, but I'll be on the start line in 2022. All said and done this year wasn't all about the results on the bike, but was about having fun during the race and enjoying the party and gravel community after.